0 ratings
Wild Goose Tavern
100% Local
436 E. 17th St.




Costa Mesa

, CA

92627

(view map)
Details

Wild Goose Tavern
Wild Goose serves up quality handcrafted libations, a select range of your favorite bottled and draught beers, and small batch American whiskey. Sink your teeth into a craft burger, seasonal salad, or exotic, locally made sausage, or just relax and unwind at the bar or at comfortable leather-wrapped booths. Our retro, lodge-like decor with reclaimed wood-covered walls and rustic re-purposed fixtures and bar is a piece of good ol'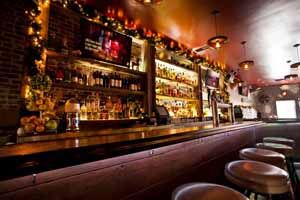 American history re-purposing century-old, reclaimed wood from a former barn in Tennessee. Our walls are trimmed with vintage wood scaffolding planks, an array of taxidermy including Canadian goose, stag, beaver and tossed in for good measure, a mythical "jackalope" or two. A blend of framed hunting prints and paintings, retro beer signs, repurposed lighting fixtures fashioned from old chicken feeders, and a large vintage American flag further punctuate the authentic rustic vibe. With plenty of natural elements throughout the space, it will be hard not to feel enveloped by its warm ambiance. Toss back a cold one while passing time at the billiards table, and feel free to ejoy a smoke on our oudoor patio.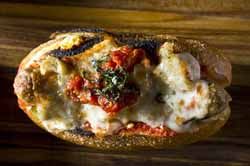 In addition to classically-crafted cocktails made using simple, yet high-quality ingredients, guests will find a variety of draught and bottled beer, as well as shelves stocked with single barrel whiskeys and small-batch spirits. Equally simple in concept, but rich in quality with locally-sourced fresh ingredients, the menu is comprised of artisanal burgers, exotic, locally-made sausage, and seasonal salads, among other like-fare.
More than just another local watering hole, Wild Goose aspires to be a place where good friends and memories are made, a place to simply relax and unwind. Yes, a place you just may call your home away from home, and we hope you do. Welcome to the Goose!