0 ratings
Travel Costa Mesa
100% Local
575 Anton Blvd., suite 880




Costa Mesa

, CA

92626

(view map)
Details
Costa Mesa Conference & Visitors Bureau

Costa Mesa is a unique Southern California vacation destination merging style and substance. Experience world-class shopping at South Coast Plaza, indulge in sumptuous dining at top restaurants, enjoy award-winning Broadway productions at Segerstrom Center for the Arts, and some of the top hotels in Orange County...just minutes from the beach.
"City of The Arts"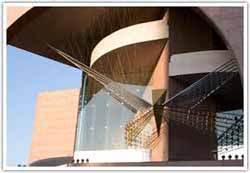 Download Our Electronic Visitor Guide:
The 68 page Costa Mesa Orange County Visitor Guide is provided on our Website in a printable, interactive PDF format. This document contains navigation, web links, and a wealth of information to help make your stay in Costa Mesa memorable. Occasionally, businesses in our community close, change names or relocate. We endeavor to provide you with the most current information about Costa Mesa and the surrounding area in this Visitor Guide, but we regret any errors or outdated information.
If you would like a PDF copy of the Visitor Guide emailed to you, please complete our on-line form by clicking HERE: http://www.travelcostamesa.com/costa-mesa-visitor-guide/