0 ratings
Newport Watch Jewelry & Loan
100% Local
1860 Newport Blvd




Costa Mesa

, CA

92661

(view map)
Details

Newport Watch Jewelry & Loan
Newport Watch Jewelry & Loan (NWJL) specializes in major luxury brands such as Rolex, Patek Philippe, Cartier, Breitling, Panerai, Audemars Piguet, Vacheron & Constantin, Franck Muller, Omega, and many others. We also offer a wide variety of factory and high quality custom accessories, ranging from diamond bezels to diamond dials. Other services NWJC offers include buying and selling diamonds, jewelry, gold & platinum. We provide loans with luxury collateral (watches, jewelry, autos, boats, etc.), as well as watch and jewelry service, repair or upgrades.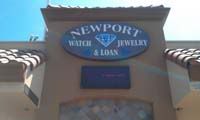 NWJC is Costa Mesa's upscale "pawnshop", and is located in a newly built 2,000 square foot fine jewelry store, where client's valuables are securely kept in a bank vault. Although we specialize in large collateral loans, loans start at $500 on your precious items.
The company founder, Scott Mitchum, has been in the business of buying and selling pre-owned timepieces, diamonds, jewelry, and gold since 1981. Both he and his brother John's business principles are simple: "To provide outstanding service and high quality pieces at unbeatable values."
NWJC's success is measured by your satisfaction. To prove our uncompromising integrity we promise to:
• Provide the highest level of customer service
• Truthfully represent all products and services we offer
• Charge prices previously unavailable to the average retail customer
• Provide a fair return policy
• Buy and trade your watches, jewelry, and gold with generous offers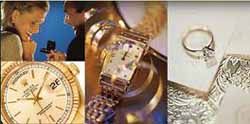 NWJC CREDENTIALS
We are a long time member of these watch collector and trade organizations:
• International Watch & Jewelry Guild (IWJG)
• National Association of Watch & Clock Collectors (NAWCC)
• Jewelers Board of Trade (JBT)
• Collateral Lenders & Secondhand Dealers Association (CLSDA)
SELL OR TRADE
Top Dollar Paid For Gold, Platinum, Diamonds, Contemporary, Vintage/Antique, Estate, and Designer Jewelry, Or Coins. Yes! We Buy Diamonds, Jewelry, and Coins. Turn your old/broken/untrendy jewelry, designer jewelry, diamonds, and coins into cash or trade!
NWJC CAN EVALUATE THE FOLLOWING ITEMS AND TELL YOU THEIR WORTH
• Diamonds - loose or mounted
• All Types of Jewelry (Rings, Bracelets, Earrings, Pendants, Chains, Pins, Brooches, Charms, Finding, Etc.)
• Designer Signed Jewelry (Harry Winston, Tiffany, Cartier, Roberto Coin, David Yurman, just to name a few examples)
• Foreign and Domestic Coins, Bars, Nuggets, Bullion, Etc.
• Estate, Vintage, and Antique Jewelry Items
• Foreign and Domestic Coins, Bars, Nuggets, Bullion, Etc.
Selling your valuables to us is simple and easy! We understand the urgency of getting immediate payment for your items. Over the years we have developed a process that is not only 100% secured, but is also exceptionally quick and convenient. The easiest way to start is to simply fill out our Sell or Trade Form. For more information, please see how it works at www.newportwatchandjewelry.com
NWJC LOANS WITH COLLATERAL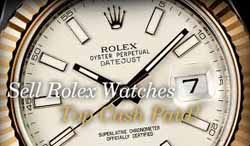 In today's society, many people depend on pawnbrokers to help them meet daily financial needs that are not offered by other institutions. Our pawn customers are working families who periodically experience an unexpected need for short-term funds. We have been helping the local community of Costa Mesa with friendly, professional service since 1981. NWJC employees are nationally certified through the Gemological Institute of America (GIA) and have years of experience in the field of jewelry and watch appraisals. NWJC provides more than fair market prices for your fine jewelry, diamonds, and watches and offer complete confidentiality and safe secure transactions.
NWJC has paid out millions of dollars to thousands of satisfied customers, many of whom have trusted us time and time again to loan funds on their diamonds, used jewelry, antique jewelry and pre-owned watches, and whom have also referred their family and friends to us.