0 ratings
Irvine Ranch Market
100% Local
2651 Irvine Ave. Costa Mesa, CA 92627




Costa Mesa

, CA

92627

(view map)
Details

Welcome to Irvine Ranch Market in Costa Mesa. We think that you'll immediately notice our uniqueness as soon as you begin your first visit, and it is our goal to provide every customer with the utmost professional service. We strive to build long lasting relationship with our shoppers. At Irvine Ranch Market, we want our customers needs to be fulfilled in every area of the shopping experience. From our family business to your family, we dedicate our service and smile to you.
Our mission has always been to expand the culinary experiences of our Local customers by offering delicacies and wines not readily available elsewhere in the Costa Mesa and Newport Back Bay area, thereby serving those of us with an appreciation for diverse cuisines.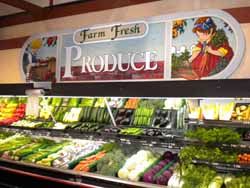 Why Locally Grown?
People worldwide are rediscovering the benefits of buying local food whenever possible. It is fresher than anything in the supermarket and that means it is tastier and more nutritious. It is also good for your local economy—buying directly from family farmers helps them stay in business.
Locally grown fresh fruits and vegetables are best, containing the most flavor and nutrients. Irvine Ranch Market puts you in direct contact with local farmers offering farm-fresh produce to the Orange County area.
Our Meat and Seafood Department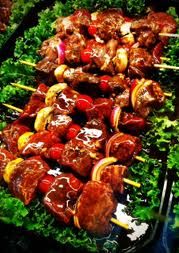 You'll find a remarkable selection of seafood, beef, poultry, pork and lamb as well as the benefit of a full-service meat counter. That means you – the customer – decide exactly which cut of meat or fish that you'll be taking home. That also means the expertise and knowledge of our staff is at your fingertips.
Fire away with whatever questions you may have – what goes well with what, what type of cut is best for the meal you're planning, how much will you need to serve so-many people – and our staff is sure to have an answer for you. Also, if you need anything out of the ordinary – a larger order or a special cut – our staff is again fully capable of meeting your needs. Despite our commitment to quality our prices remain extremely competitive.
Newest Location in Lake Forest:
At Bake & Rancho (next to 24 Hour Fitness)