0 ratings
Growers Ranch Market
100% Local
26 Newport Blvd.




Costa Mesa

, CA

92627

(view map)
Details

Growers Ranch Market in Costa Mesa has been in business since the owners Mr. & Mrs. Rich Penjoyan opened a roadside produce stand in the same location back in 1969. Now, we are celebrating our 42nd year in business. We take pride in being a family owned and operated fresh produce market and have had many of the same employees (& customers) for years on end. So you will be sure to see familiar faces each time you shop.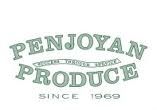 We also run a wholesale produce business, Penjoyan Produce. http://www.penjoyanproduce.com/ We serve more than 100 of the finest restaurants, hotels, and catering businesses in Orange County and surrounding cities. The same produce you buy in our retail market is being delivered fresh to restaurants such as Basilic, Golden Truffle, Scott's, and Walt's Wharf as well as hotels such as Fairmont Newport Beach, Hilton Waterfront Beach Resort, St. Regis, and Hotel Laguna.
We make extra efforts to have the freshest, tastiest, and best priced produce and grocery items on our shelves. We often feature local products, such as our baked goods. Our produce buyers visit the wholesale market every morning and bring in the best produce for our valued customers. When the market is right we bring as much from local farms as we can.
What can Growers Ranch do for you that grocery stores won't do:
Do you have a large dinner party coming up? Place a custom order with our wholesale department and let them do the shopping for you.
We can find just about any grocery or dairy item that you cannot find at other stores.
We can special order wholesale flowers from L.A.'s flower market for your next special occasion.
Want to get your hands on a whole box of a certain item? Just ask and it will be ordered for you. If the item isn't already available for purchase, it can usually be brought in within 24 hours.
Need a large number of cut or julienned veggies? No problem! Our wholesale representatives can get whatever you need from our friends at Thrifty Vegetable, usually within 24 to 48 hours from the time you order.
Next time you are in, please feel free to ask our friendly staff for any assistance you may need. If you have any special needs, such as a specific product or produce item, please do not hesitate to ask us if we can find it for you. We also accept large orders through our wholesale business.
What's New For 2012? We are excited to offer you ALL NATURAL, HORMONE-FREE fresh California chicken, Prime pork, and USDA Choice Certified Angus beef. We have partnered with a local purveyor to bring you the same high quality fresh beef, pork and poultry you will find at fine restaurants in our area (ask us which ones...we might be willing to share the secret!).