0 ratings
AnQi
Regionally Owned
South Coast Plaza , 3333 S Bristol St




Costa Mesa

, CA

92626

(view map)
Phone:
(714) 557-5679
Email:
[email protected]
Website:
http://www.anqibistro.com/
Hours:
Lunch: 11:30 – 2:30pm Daily
Noodle Bar: 11:30 – 7:00pm Daily
Dinner: 5:30 – 10:00pm Mon-Thur
5:30 – 11:00pm Fri & Sat
5:30 – 9:00pm Sunday
FashionablyLateFridays: 10:00pm – 2:00am
Social Media
Details
AnQi
Gourmet Bistro
AnQi by Crustacean is a new gourmet bistro and noodle bar concept from House of an, an industry leading collection of cullinary establishments. AnQi is one of the first restaurants in Orange County to utilize the concept of Bristronomy. As the name implies a combination of "Bistro" - another word for casual, inexpensive dining, and "gastronomy" - defined as the fine art of fine dinning and the science of gourmet food and drink. AnQi Bistro in Costa Mesa features a menu that represents Executive Chef Helene An's Vietnamese fusion cuisine and emphasizes healthy dishes that use Asian herbs and spices while incorporating elements of her French Colonial past.
In addition to AnQi's regular menu, there is a noodle bar where guests can enjoy a divrse selection of unique recepies and noodle dishes including An's famous Garlic Noodles... seats 12 people and is perfect for "on the go" diners. The Noodle Bar menu is served daily until 5:30 pm.
With it's unique classic yet modern decor, the Q Dining Room and Lounge is the perfect environment for entertaining. The space is equipped with a hi-tech 102" media screeen and 52" plasma television - excellent for corporatepresentations or simply entertaining guests. The eco-friendly and sustainable interior design of this private dining space accents AnQi's impressive archetecture while providing its own full service bar. Within the Q Lounge is AnQi's wine cellar which houses some of the most exquisite wines known to Orange County.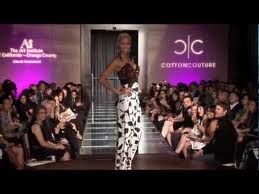 AnQi Features
AnQi accomodates both large scale events perfect for fashion shows and staged events as well as intimate space for small celebrations. Our capacity and space availability exceeds 5,000 sq. ft. of dining space, and a 1,200 sq. ft. of Lounge space plans just for your particular event.
Cuisine & Couture
One Wednesday per month, an evening of Couture and Cuisine at AnQi where you can enjoy a beautiful evening of dinner and a fashion show. Check their website for show dates or sign-up to be an AnQi friend for email updates.