Affordable Coastal Glass
100% Local
647 W. 17th St.




Costa Mesa

, CA

92627

(view map)
Details

Affordable Coastal Glass Co.
Reach out locally for full-service, custom glass & mirror sales and installation. At Affordable Coast Glass in Costa Mesa, we offer every type of glass you need for your home or business. From windows to mirrors - we've got it all. We install only the highest-quality glass, so you can know for certain that all our products will be reliable and long-lasting, saving you money that you'd spend on future repairs. At Affordable Coast Glass, our professional and personal standards prompt everything we do from start to finish. We constantly strive to meet whatever your related glass & mirror needs may may be.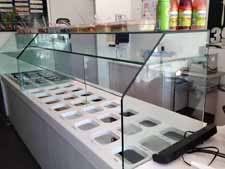 Commercial glass, store fronts, new construction, remodels and replacement of windows in need. We repair and replace entrances that maybe malfunctioning or just need to be updated. We specialize in mirror installation, from bathroom mirrors to entire walls of mirrors, for places like gyms, yoga studios, etc. Affordable Coast Glass gives you not only quality, but also experience upon which you can always depend. Our technicians will exceed your expectations, and we look forward to an enjoyable visit & complimentary consultation before you purchase any of our products.
To schedule a consultation, call us at (949) 548-2008
Our Products & Services
Affordable Coast Glass Co. is a full service glass shop with 19 years of service. We provide a wide variety of window products and services to ensure your complete satisfaction including: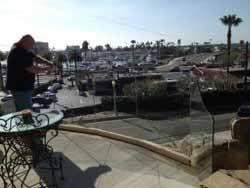 • Acrylic & Plastic Glass
• Aluminum & Metal
• Aluminum Windows
• Architectural Glass
• Bathroom & Cabinet Mirrors
• Bay & Bow Windows
• Beveled Glass
• Bulletproof Glass
• Casement Windows
• Custom Doors & Windows
• Door Mirrors
• Doors
• Double Hung Windows
• Double Pane Glass & Windows
• Energy Efficient Windows
• Etched Mirrors
• European Doors & Enclosures
• Fiberglass Products
• Fire Rated Glass
• Flat Glass
• Framed
• Frameless
• French Doors
• Garden Windows
• Glass
• Glass & Glass Blocks
• Glass Block Windows
• Glass Doors
• Glass Walls
• Mirrored
• Mirrored Doors Glass & Walls
• Multi-Pane Windows
• Noise Elimination Windows
• Patio Doors & Windows
• Patterned Glass
• Pivot Doors
• Plate Glass
• Plexiglass Windows
• Reflective Glass
• Safety Glass
• Security Windows
• Shower & Bathtub Doors & Enclosures
• Shower Doors, Enclosures, Floors & Pans
• Single Hung Windows
• Single Pane Windows
• Sliding Doors & Windows
• Swinging Doors
• Tempered Glass & Windows
• Vinyl Windows
• Windows