0 ratings
17th Street Deli
100% Local
369 E 17th St. suite 18




Costa Mesa

, CA

92627

(view map)
Phone:
(949) 642-2377
Hours:
Mon-Thu: 10am – 8pm
Friday: 10am – 7:30pm
Sat-Sun: 10am – 4pm
Social Media
Details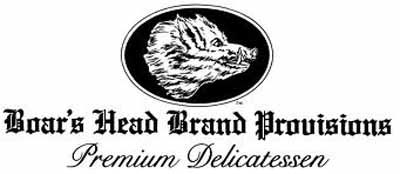 When you need an easy, economical... a great lunch – for one or for fifty – you'll find immediate satisfaction at 17th Street Deli. Our delicatessen in Costa Mesa has been satisfying Newport Mesa locals, and is becoming increasingly recognized and adopted by local regulars in the area. We serve only the finest Boar's Head brand cold cuts and cheeses. That means filler-free, lower sodium, high protein goodness spilling out of every sandwich we serve.
The 17th St. Deli provides high quality Boar's Head lunch meat and cheeses. Fresh sub rolls are delivered daily, and each sub is created to your exact requests. Deli Platters are available upon requests. Platters include your choice of 3 meats and 2 cheeses with lettuce, tomato and onion. Our Deli also offers freshly prepared chicken salad and tuna salad as well as many other prepared side dishes.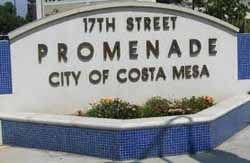 Deli Sandwiches
Dive into our wide array of specialty and deli sandwiches. With all the premium meats, cheeses and breads there are nearly unlimited options for your lunch. (We tried to count them all and had to give up after a few hours!)
Homemade Sides
Grab some of our mouth watering sides to complement your entree at home or your sandwich on the go. Yes, we have homemade banana pudding too.
Corporate Catering
Treat your guests to a premium lunch with our boxed lunches, giant party heros, and deli platters. You'll love the convenience, and they'll love the food. Our owner is our caterer and he'll make sure all your catering needs are met and your expectations blown away.
Boar's Head by the Pound
Over 100 years since the Boar's Head Brands introduction to the marketplace, most other manufacturers of delicatessen products have made compromises in quality for the sake of convenience and economy. But the manufacturers of Boar's Head Brand have never done so. It is this product excellence that properly reflects 17th St. Deli's commiment only serve the fines ingredients and breads - We think one of the best best combinations in town.
By the mid 1970's, requests had begun to come from all over the country for Boar's Head products. Now, Boar's Head Brand products are shipped by truck to distributors all over the country from New England to Key West, and all across the nation, from Seattle to San Diego, in thousands of Mom and Pop stores, and in the most prestigious supermarkets in America, delicatessens who care like we do about the products we serve to their our customers.
Turkey
Chicken
Ham
Beef
Cheese
All NaturalSoups
Condiments
Franks
Sausages
Italian
Bolognas
Wursts
Loaves
Stop by The 17th St. Deli today! You can also call in your sub, meat, and cheese order – it will be ready when you get here!
(949) 642-2377