McNEAL & SON
100% Local
918 South Memorial Drive




Prattville

, Alabama

36067

(view map)
Phone:
(334) 361-8600
FAX:
(334) 361-0219
Website:
http://www.mcnealandson.com/
Hours:
Monday – Friday: 7am – 5pm
Saturday: closed
Sunday: closed
Details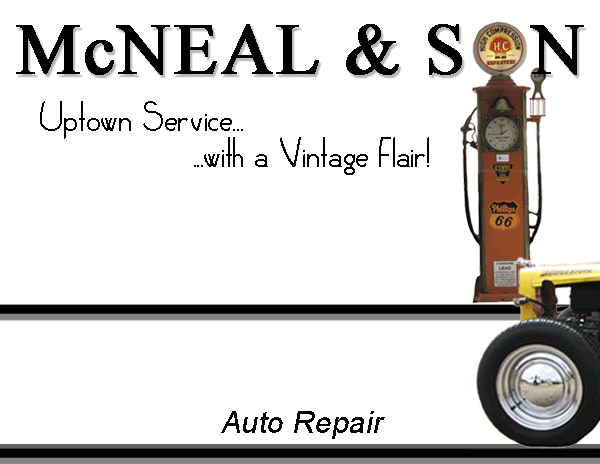 McNEAL & SON

McNEAL & SON Auto Repair has been providing quality tires, general automotive repair and muffler service to the Prattville and surrounding areas since 2004. With skilled mechanics that have many years of experience between them we are able to meet and exceed most automotive repair needs. We are a full service tire dealer in Prattville along with offering an array of automotive repair needs including automotive A/C repairs, oil changes, transmission service and tune-ups.
We look forward to your visit and hope to see you soon. Give us a call at:
(334) 361-8600
services: mechanics, mechanic, muffler service, ac service, automotive a/c repair service, tire stores, tire store, transmisson repairs, oil changes, & tune-ups. Also perform tire and wheel alignments, rotate and balance