0 ratings
We OLIVE
100% Local
3313 Hyland Ave. , OC MART MIX




Costa Mesa

, CA

92626

(view map)
Phone:
(949) 284-0609
Website:
http://ocmix.weolive.com/
Hours:
Monday 11am – 7pm
Tuesday 11am – 8pm
Wednesday 11am – 8pm
Thursday 11am – 9pm
Friday 11am – 10pm
Saturday 10m – 8pm
Sunday 11am – 6pm
Social Media
Details

We OLIVE
Owners, Deb and Phil Brooks aren't new to the olive oil business. They opened the We Olive in Belmont Shores in January 2009, and now are happy to have opened the first We Olive & Wine Bar at the OC Mart Mix. It has been a dream of the Brooks family to have a wine bar one day, so were delighted when asked to not only do our olive oil tasting bar at the Mix but also a wine bar. We offer complementary olive oil tasting, wine by the glass and also wine flights. We strive to bring you small artisan olive oil producers from California and feature small boutique wines as well. You will enjoy complemtary olive oil and balsmic with your glass of wine or order one of our delicious tapas plate featuring some of our wonderful gourmet foods.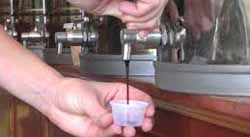 We Olive limits our selection to California extra virgin olive oil for a number of reasons. First, We Olive believes that artisan olive oil from California is among the best olive oil produced anywhere in the world. Second, by supporting California olive oils, We Olive is supporting environmentally friendly growing practices and supporting the economy of California. Finally, because olive oil begins to degrade as soon as it is bottled, We Olive can rely on every COOC approved California olive oil company to provide our customers with extra virgin olive oils that are dated to ensure freshness, flavor, and quality.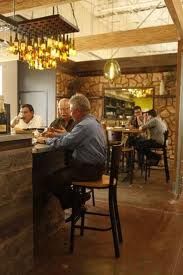 With over 200 producers of olive oil in California, We Olive has made it our mission to bring our customers an array of the best California olive oil from across the state. Come to one of our ten locations to taste our extensive selection of flavored olive oils, extra virgin olive oil for cooking, and other artisan ingredients. You can also buy extra virgin olive oil from the convenience of your own home with We Olive's online store.
To this day, most olive oils sold in grocery stores come from Mediterranean virgin olive oil companies that do not meet the high standards of artisan olive oil companies in California. With no regulation in the US regarding the labeling of extra virgin olive oil (EVOO), many imported olive oils claim to be virgin olive oils, extra extra virgin olive oil, or light extra virgin olive oil, but they don't in fact meet the standards of a true extra virgin olive oil.