0 ratings
SUBWAY - Costa Mesa
Locally Owned Franchise
2263 Fairview Road, Ste. C




Costa Mesa

, CA

92627

(view map)
Details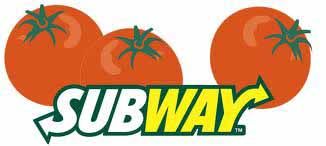 With a mixture of Fresh baked bread, fresh ingredients, a whole lot of customer service, and a dash of innovation, our SUBWAY® store at
Fairview & Wilson
is becoming a leader by providing delicious and nutritious sandwiches the whole family will love. You will see us demonstrate or committment to providing a wide range of great tasting, healthier food choices while reducing our environmental footprint and creating a positive influence in the community of Costa Mesa which we proudly serve. For example, in order to better serve the specific needs of our area's customers, we remain

Open 24/7

and serve our super-high demand, must try Breakfast Sandwich selections 24 hours as well!
Subway has been a leader in nutrition from the beginning. A restaurant where you can see and choose from a variety of fresh, nourishing ingredients for your sandwich. Over the years our store has always provided better choices to our customers and as an established nutritional leader in the quick service restaurant (QSR) industry is committed to consistantly providing:
Offering a variety of nutritious products
Providing detailed and accurate nutrition, diet and healthy lifestyle information
Improving the nutritional quality of ingredients
Marketing and promoting nutritious choices for both adults & children
Our People, Our Local Communities:
Much like RelyLocal, we know that it takes more than just good food to nourish a strong people and build a vibrant community. It starts with taking care of people, the heart and soul of the SUBWAY® experience. We value the cultural richness and breadth of ideas resulting from the diversity that is fostered in who we are and what we do. We are dedicated to building strong business relationships through open communication, local community programs, respect and by with each other as well as by serving our customers and our neighborhoods; much like we do within our own families.
Diversity
Entrepreneurial Spirit
Giving Back and Encouraging Healthy Active Lifestyles
Making a Difference in Our Local Neighborhoods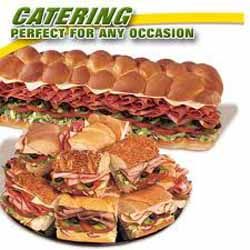 Catering:
Food Quality & Food Safety:
Food safety and food quality are our top priorities. Our goal is to serve food that consistently meets the highest quality and safety standards – from the time it is grown, harvested or caught to when it is put into a sandwich or salad in our restaurants.
To ensure that the food we serve is always fresh and sustainably produced, we have well as stringent audit processes that we enforce throughout our supply chain as well as require that our suppliers' employment practices meet our Vendor Code of Conduct.
Our high standards for food safety ensure that our customers are getting the quality the SUBWAY® brand. expect from us. For instance, they identified high pressure pasteurization (HPP) as a way to improve freshness and food safety while eliminating the dependence on other preservatives.
And, take the Subway Challenge - Compare ours to any other

Breakfast Sandwich

in Costa Mesa for completely unique style, delicious flavor - and arguably the best value anywhere!
Open 24 hrs - 7 Days Week!!