0 ratings
Silpada Designs
100% Local
2212 Maple St.




Costa Mesa

, CA

92627

(view map)
Details

WHEN I GO TO WORK......... I END UP AT A PARTY !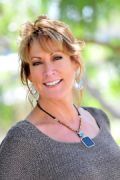 Hi! I'm Laura Law, and I'm a Sterling Silver Jewelry expert, ready to help you live life in style! I can help you define your style with Silpada's unique, handcrafted .925 Sterling Silver Jewelry…and even help you earn some for FREE!
Silpada Designs has become a household name for extraordinary, .925 Sterling Silver Jewelry. Our quality materials showcase the unique details that make a Silpada piece, as we like to say, hip-classic. You can see the difference in our Sterling Silver Jewelry because on average, six to eight artisans create each piece, making our jewelry true works of art. Select "Shop" to take a look at the collection, and when you've decided on the pieces that you just have to have…place an order from my
online boutique
or contact me to host a Party and get them for free!
Our Hostess Rewards Program is one of the most generous in the direct sales industry. After a relaxed get-together trying on jewelry with your friends (with no formal presentations and no pressure), you'll be able to choose up to 30% of the total Party retail sales in free Silpada Designs Jewelry for yourself! Best of all, Silpada's Home Party average retail sale of $1,000 is the highest in the direct sales industry, so Silpada Hostesses earn an average of $300 in free jewelry!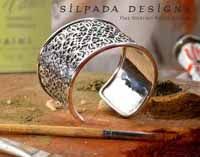 Silpada Parties are so much fun! If you're ready to have a job that involves going to Parties, making new friends and taking home immediate profit on every sale, then the Silpada Business Opportunity is perfect for you! Simply contact me to get started to become a successful business woman and an expert in the jewelry industry!
Our jewelry is the real deal. It's not painted or plated, stamped or sadly strung. Trust us, there is a difference. Our design divas collaborate with world-renowned artisans to develop fashion-forward products that are the standard by which all others are measured.