0 ratings
Doctor Detail
100% Local
2011 Placentia Ave.




Costa Mesa

, CA

92627

(view map)
Details

DOCTOR DETAIL
Doctor Detail believes in making their customers' dreams come true, and have often done so by assisting with preparing customers' cars for car shows and auctions, to winning many coveted Concourse de Elegance. We also handle insurance claims for flood loss, over-spray of paint or other foreign matter, minor body repair, glass replacement, burglary/theft damages, vandalism, and final detail & inspection after major collision repair. Doctor Detail has a 37 year referral network of competent and professional artisans.
Exterior Detail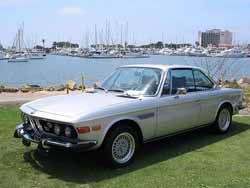 At Doctor Detail Costa Mesa, it begins with a thorough wash and cleaning of the engine, door jams, wheel wells and wheels, then of course the body. This we always affirm as the most important step. Without this done properly, you can never have an excellent detail. We then take the Exterior through the most extensive paint process: Clay/Compound/Polish/Glaze/Carnauba Wax.
Five steps are standard in many cases. We go much further in the process especially when sanding is involved. Three of the steps involve buffing with different grades of wool and foam and the last two are always done by hand. This process is extensive and very important to ensure maximum shine, depth and longevity. Wheels are cleaned by way of chemical and agitation then followed with polish and wax. If the wheels can be cleaned all the way through, then we do so. All lower panels are hand cleaned and rubbed on a roller cart on our backs. Of course, all chrome, exhaust, rubber and weather stripping and glass are attended to and the vehicle is taken outside for a final check and wipe down.
Undercarriage & Engine Steamcleaning
Undercarriage and Engine Steam Cleaning is a unique service Doctor Detail has been performing for 20 years. We started working with mechanic shops to detect oil leaks and at the same time, have eliminated unnecessary toxic cleaners and waste from going down our drains and into the ocean. Our undercarriage and engine steam cleaning service has expanded to the public, and there is no appointment necessary. This service takes about an hour for the basic top and bottom.
Undercarriage Restoration for vintage and classic cars is a service that entails a complete cleaning, scraping andsteaming of old material and then spraying a fresh layer of hard shell undercoat to seal, soundproof and allow for a factory style finish. The end result is a finish that looks very close to a frame off restoration at less than a third of the price in as little as 3 days.
Doctor Detail Restoration and Refinishing Services
Wheel Well Restoration is just as unique and is often done without undercarriage for new style modern classics, and is always included with vintage cars when performing undercarriage restoration because they go hand in hand. The wheel well reconditioning service entails removing the wheels and thoroughly cleaning the wells of the car and inside of wheels, back to original finish if possible. If this is not possible, we take it to the next level, which is restoration. This next level consists of scraping, cleaning and sanding to bare metal and then applying the appropriate finish, whether it be a satin black, hard shell undercoat or painted over undercoat to match factory paint finish. It is also an option to have the suspension, brake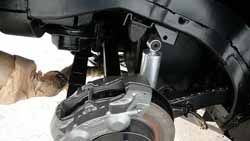 calipers and brake heads refinished, including all hoses, horns, brackets etc. that are exposed inside of the wells.
Doctor Detail Additional Services
Auoto Ding and Dent Removal
Paint Refinishing
Smoke and Odor Removal