0 ratings
Coast Family Chiropractic
100% Local
179 E. 17th St. #A




Costa Mesa

, CA

92627

(view map)
Details

Lifetime Wellness for All Ages!
The purpose of chiropractic is to help your body work properly. Whether you're looking to become pain-free without pills, need a stronger immune system, or are ready to choose a healthy new start for every member of your family - my team is here to help you achieve your goals.
The right choice - right now - can deliver a lifetime of good health.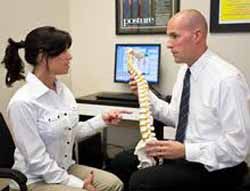 Before Dr. Rod Escobedo accepts anyone into his practice, he reviews their health history to be certain he can help. He will serve as your partner as you work together towards optimal health. It is important to the Coast Family Chiropractic team that everyone feels welcome and cared for.
Our Chiropractic Techniques
We use a number of highly-effective adjusting approaches to help improve spinal biomechanics and reduce nervous system interference. The approach we use is based on our judgment and years of experience.
The primary adjusting techniques we use include:
CBP - Clinical Biomechanics of Posture® is effective in producing improved posture, spinal alignment and restoration of essential spinal curves… read more»
SOT - Sacro Occipital Technique helps normalize the relationship between the pelvis and the head, using gravity to make the necessary correction... read more»
Thompson - Thompson Terminal Point technique is a system of analysis and a special table that reduces the amount of energy needed to adjust your spine... read more»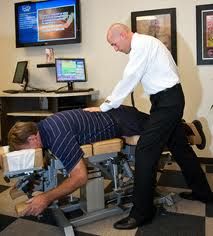 Activator Methods®
- This is a system of spinal evaluation combined with a handheld adjusting instrument that delivers a consistent, low-force thrust... read more»
Spinal Decompression - Our specially-equipped table will ever-so-slowly stretch your spine. And then relax it. Stretch. And relax. Excellent for disc cases. read more»
* If you've been to a chiropractor before and prefer to be adjusted in a particular way, let Dr. Escobedo know. We want you to relax, enjoy and fully benefit from your chiropractic care. Take a look to see what to expect when you visit our office.