0 ratings
Double Dave's Pizzaworks
Locally Owned Franchise
160 N. New Rd.




Waco

, TX

76710

(view map)
Details
The Double Dave's Pizzaworks story begins right here in Central Texas, just down the road in College Station. Since 1984, Double Dave's has been serving up hand-tossed pizza using the same time-honor recipe, sauce made from scratch daily, only hand-cut fresh vegetables, and quality meats & cheeses. In addition to a long and varied list of pizzas, including build your own, Double Dave's also offers a wide variety of sandwiches, specialty items like the infamous Peproni Roll, and Dessert Pizza! They also offer a great lunchtime buffet daily, and a dinner buffet Wednesday & Sunday. You can get a wide variety of beers by the glass, the bottle or by the pitcher for the whole table. Double Dave's is a great place to relax & watch the big game, with plenty of big screens for your viewing pleasure.
Here in Waco, Double Dave's Pizzaworks is owned by an actual Dave – Dave Ezzell! Dave & his family are members of St. Jerome's parish, with the kids attending school in the Midway ISD. Dave is a member of Midway High School Band Backers, chaperoning both home & away games. Along with his family and the Team down at the Pizzaworks, Dave has supported fundraising efforts for Vanguard Academy, St. Paul's School, Boy Scout Troops # 456 & #476, and Street Kingz Motorcycle Club.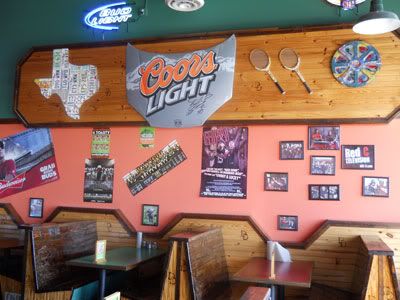 Click on the DOWNLOAD tab below to view our menu!