0 ratings
Slugger Sport - Prattville Batting Range
100% Local
1312 South Memorial Drive




Prattville

, Alabama

36067

(view map)
Details
Prattville Batting Range
Click here to visit our website!
We are pleased to announce the opening of Slugger Sport Batting Range in Prattville! Slugger Sport also has a location in Montgomery, Alabama within Lagoon Park's baseball and softball complex just off of the Northern Boulevard. Our batting cages in Prattville have 4 baseball cages and 2 slow pitch softball cages.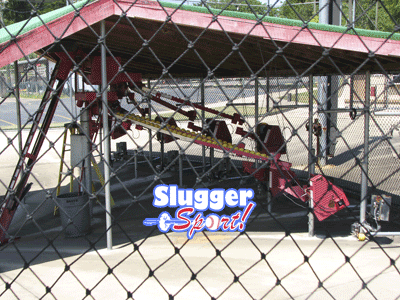 We look forward to now being a part of the Prattville community and allowing our batting cages to enhance your children's love for baseball!
---
Prattville Location Hours of Operation are:
Monday - Tuesday: CLOSED
Wednesday - Thursday: 3pm - 8pm
Friday: 3:00pm - 7:00pm
Saturday: 10:00am - 7:00pm
Sunday: 1:00pm - 6:00pm
Batting Cage Prices are:
16 Balls Per Token
1 Token = $1.00
6 Tokens = $5.00
13 Tokens = $10.00
25 Tokens = $20.00
36 Tokens (card) = $25.00
72 Tokens = $50.00
things to do in prattville | batting cages | batting ranges | baseball and softball batting places | baseball pro shop in montgomery alabama
Local Rewards