0 ratings
River Region Lawn & Landscaping, LLC
100% Local
Details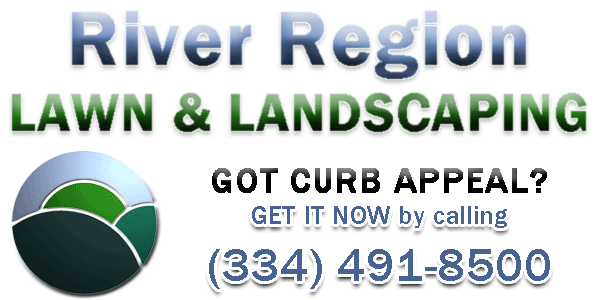 River Region
LAWN & LANDSCAPING, LLC
Licensed / Insured & State Certified
Visit our website at www.RiverRegionLawnService.com
---
Commercial & Residential Lawn Care
Includes complete lawn manicure - Annual and Seasonal contracts available
---
Trimming & Edging
We trim and prune trees, flowerbeds and shrubbery to keep your lawn looking perfect year round! Edging keeps your property looking well-groomed and maintained throughout the year by cutting around and adding borders to flowerbeds, curbs and patios.
---
Shrub Maintenance
One way to increase your curb appeal is to keep your current shrubbery in check, removing unsightly shrubs and adding new shrubbery. We can take care of all three for you!
---
Seasonal and Year-Round Leaf Removal & Yard Clean-up
Let us take care of the mess! We can remove leaves, small branches and trees. We also can plant any plants, shrubs, trees and flowers that you may want.