0 ratings
The Golden Flute Music Studio
100% Local
Details

Welcome

to the

RelyLocal Parker

Listing of

Nicole Ewing!
I am an experienced performer and teacher living in Parker, Colorado. I play the flute and piccolo professionally throughout the greater Denver area and I am currently teaching flute students ranging in age from 6th grade to 12th grade. I also teach piano lessons to beginners ranging in age from Pre-K to 5th. In addition, I am an elementary music teacher in the Cherry Creek School District. I have been teaching at Cimarron Elementary for 6 years.
My goal for my students is to use my extensive training and knowledge to help them be as successful as possible by using the best practices and methods. I want every student to reach their full potential so it is my highest priority to instill
productive practice habits
and make each lesson meaningful and helpful. I have students set goals, keep notes and write out practice logs and I make sure they have the most level-appropriate method books, exercises and literature to play.
People have said that my enthusiasm for music is contagious and I try to use that to help motivate my students to be the best player they can be!
I teach privately out of my home in my music studio in Parker, Colorado. Parents are welcome to drop students off for lessons or enjoy free wi-fi access and work time in my comfortable waiting area. Punctuality is important as I book back-to-back lesson times on the hour and half hour. I am also willing to drive to your house if scheduling allows, however I charge an extra $5 if I have to drive more than 10 miles.
Lessons are $20 a half hour, $30 for 45 minutes and $40 an hour. I also offer group lessons or duo lessons at a discounted price. Please contact me for availability and scheduling.
Please call (303) 993-2604
newing78@gmail.com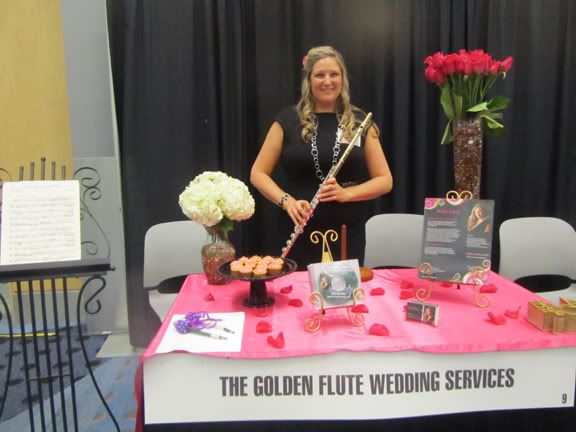 If you are planning an outdoor wedding, Colorado provides some of the most breathtaking, scenic and beautiful backdrops in the country for an elegant, picturesque ceremony. If you are planning an indoor or church wedding, the special meaning of the location, the flowers and picture-perfect moments will provide the perfect place for your beautiful ceremony. My goal is to compliment your ceremony or cocktail hour by providing passionate, beautiful music that paints a picture of understated elegance.
My commitment to you is to personalize your wedding music either by meeting specific requests that you have, or by talking with you about the style, feel, theme and formality of your wedding and then using my professional expertise to customize the songs to fit your needs.
Solo flute is beautiful enough on its own, however if you are looking for a fuller sound either to fill a larger space or to have a grander entrance when you walk down the isle, I am more than happy to collaborate with other musicians. The most common pairings with flute are: guitar, harp, voice, violin or piano. Please let me know if this is your preference and I will customize this in your price quote.
Rates vary based on the length of your ceremony or cocktail hour, driving distance and collaboration with other musicians so please contact me for pricing, availability, scheduling and I will customize a price for you.
My standard rate is $150 for a ceremony and an extra $100 for a cocktail hour. This price includes driving distance, set up, clean up, 20 minutes of prelude music, ceremony music, and postlude music.
If you would like to request a free listening sample CD, please fill out the "contact me" form on my website

www.nicoleewing.com

and I am happy to send you one!