3 ratings
Hill House Restaurant
100% Local
3198 West Pittsburg Road




New Castle

, PA

16101

(view map)
Phone:
(724) 652 - 4401
Email:
hhouserest@hotmail.com
Hours:
Monday Thru Friday 7 to 7
Saturday 8 to 3
Sunday 8 to 3
Social Media
Details
"Worlds worst parking lot, Absolutely no atmosphere, Dishes don't match, But we TRY!" Has been the slogan of our family owned and operated business for 30 years. Featuring homemade pies and breads, daily soups and specials.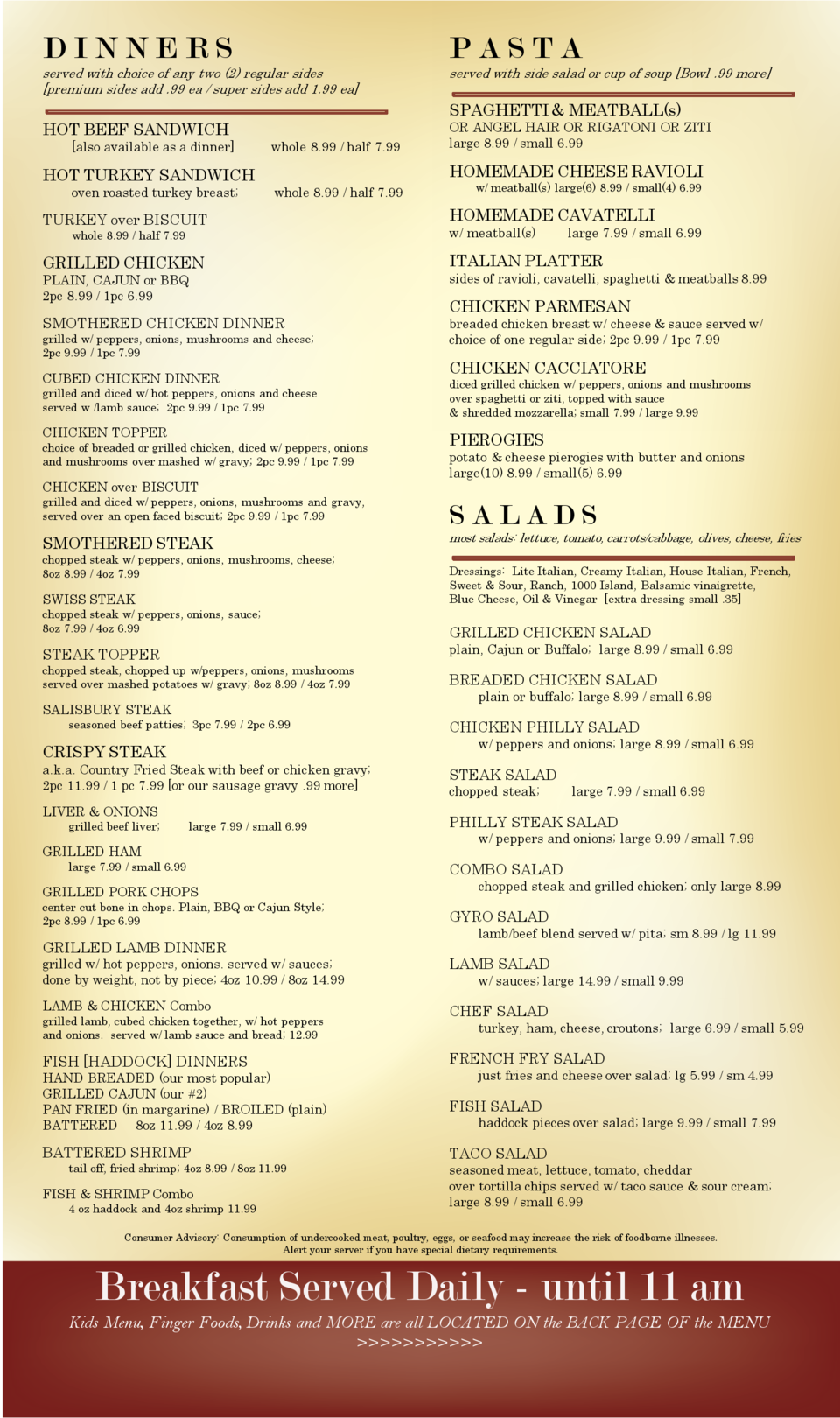 ALL YOU CAN EAT BUFFET ~ 1st Tuesday of the month
Beef ~ Turkey ~ Chicken ~ Cabbage ~ Pasta ~ Meatballs ~ Sausage ~ Wings Eggplant ~ Pierogies ~ Potatoes ~ Soups ~ Salads ~ Sides ~ Bread ~ Pies
Buffet menu subject to change usually minimum of 16 items to choose from Full menu also available