0 ratings
The Helmet Man
100% Local
949 Newhall




Costa Mesa

, CA

92627

(view map)
Details

For over 20 years, our staff at The Helmet Man Store doesn't just sell helmets like many of their competitors, we live and breathe what we do! We talk helmets, test helmets, and make sure you're getting a good product for your money. We'll listen to your helmet needs, and help you select the right product for the type of riding/driving/sport you do and make sure you get the absolute, correct helmet fit. From motorcycle to snowmobile to automotive to biking and snowboard/skiing, it's all here!! Check out our new Home Page!!
As an authorized dealer for Bell products and many other lines, you can be sure of finding the right helmet or related gear at the right price. If you can't find it in our store or have a question, simply drop us a line or call us and we'll be glad to help.
HELMET CATEGORIES:
Automotive, Bicycle, Boat Racing, Motorcycle, Off Road, Dual Sport, Skateboating, Snowmobile, Women's Selections, Protective Gear, Blackburn Lights, Helmet Bags & Parts
SPECIAL PROGRAMS:
Trade-in
Crash Replacement
Industry Partnership
Motorcycle Safety Foundation
Buy-Back
We want our customers to wear the latest and safest helmets that we have to offer. Now, with the purchase of any new helmet from our store; we will Buy Back your old helmet, giving you a dollar value based on the condition and value of the helmet. The dollar value given can then be applied towards the purchase of a new helmet from our store!
Qualifying examples for Buy Back program:
- Helmet expired: You are a racer and your Snell certified helmet is now expired. We will Buy Back your helmet and apply that value to a new helmet with a current certification
- New model: The helmet you just bought has been replaced by a newer model. We will Buy Back your helmet and apply that value to the new model
- Don't like your helmet/want a different helmet: You bought your helmet but it's too late to return or exchange. We will Buy Back your helmet and apply that value to a new model of your liking
What to do:
Send your good helmet to:
The Helmet Man
Buy Back Program
949 Newhall Street
Costa Mesa, CA 92627
Like us on Facebook & have a chance to win free stuff!
Shop 'The Helmet Man' on Facebook:
Meanwhile, here's some of our customer testimonials

:
-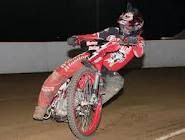 "We received the helmet as scheduled. He loves it!! It is very cool. It is very hard to find a helmet that a 11 year old will wear with his buddies. Especially when some of his buddies are not wearing helmets!" Debbie (CA)
- "Our 16 year old son was wearing your helmet (!) when he just had a crash with a jogger on the way to school today. He flipped over the handle bars and his head definitely was part of the impact. His face is scraped up, and his helmet is dented.....but fortunately his head (and brain) are fine. Thanks for making helmets we can trust." Deanna & Mark
- "Just got my new Revolver helmet in the buy-back program & am really pleased! Thx again for a great & innovative program! Now, already looking towards my next helmet purchase from you!.... Cheers from Arizona." Bob (Arizona)
- "I have the Bell Speed Soul in XL and it fits perfectly but looking at the size chart it looks like the XXL would fit me. Seriously thank you for pointing that out. Can you please put it aside and I'll order it right away. Thanks so much for your help and honestly the great customer service." Randy (Canada)
- "Thank you so much for responding to my request. I received my package today as ordered. You's guys are 'd best!" Dan (Seattle)
- "I just wanted to let you know that your helmet probably saved my life, or at the very least a skull fracture. I was mountain biking down a fire road, downhill about 30 mph when I hit an unexpected 'speedbump'. I was launched over my handlebars with my head hitting first. The helmet took an enormous impact, cracking the inside and denting the outside. E.R. doc was shocked at helmet damage. I suffered a mild concussion and abrasions and bruising, but no broken facial bones. My family and I thank you for making such a fine product!" Marci (California)
- "Hey! I've never contacted you guys before, but I think it's important to tell you how you saved my life. The helmet hit the pole front and center. Somehow the impact missed my nose, but split the chin open to the bone, requiring 50 stitches. The end of my thumb was removed, having found itself between the handlebar and the light pole. Sorry for the gory details, but I wanted you to understand that this wasn't just a little 'bump on the noggin'. I slammed that pole and it slammed back. My skull was NOT fractured. I did not experience a concussion. The doctors told me that the Bell helmet saved my life. Thanks for all that you do, and for saving my life." Joe (California)
- "Dr. at ER said that the helmet I was wearing saved my life! I just want to thank you for creating such a fully functional, stylish, brain saver that without it, I would not be writing this letter to you." Kelly (Canada)
- "Im a active member on both e90post and M3post as well and my car was featured on cover of July issue EuroTuner. I know alot of 3series folks track their car alot so I will definitely spread words about ur company and your outstanding customer service." Darren (California)